Puget Sound Business Journal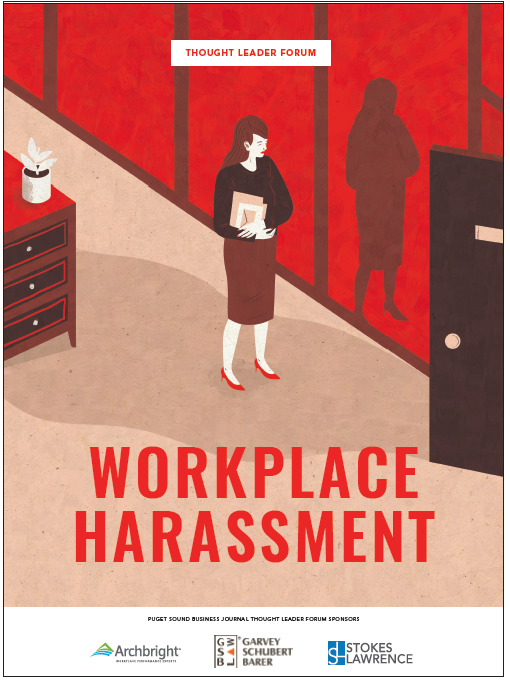 On February 1, Puget Sound Business Journal publisher Emory Thomas led a dynamic discussion on the topic of workplace harassment with three of the region's leading employment attorneys, including Diana Shukis, Principal and a member of GSB's Workplace Misconduct Team and Labor and Employment Practice Group, who was a featured panelist.

In light of the #MeToo movement, the panelists shared the latest best practices for conducting employee awareness training and instilling a stronger, more responsive culture within leadership as well as enforcing policies effectively, taking actionable steps after a workplace harassment claim, and triaging investigations.

GSB's Workplace Misconduct Team helps organizations avoid and navigate allegations of misconduct. Our full-service team of advisors represents public and private sector employers in a broad range of misconduct-related issues and assists clients through providing trainings, delivering strategic advice, directing and conducting investigations, managing public relations efforts, and handling litigation. Learn more about the full scope of the team's capabilities and how they can help prepare your organization.