Foster Garvey Newsroom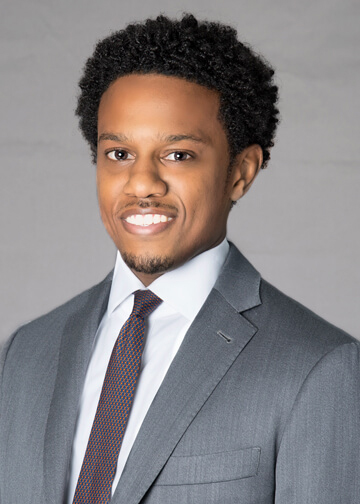 Foster Garvey is pleased to announce the addition of Arrin Richards as an Associate* in the Business & Corporate Finance practice, based in the firm's Washington, D.C. office. Arrin is a DC-area native with robust experience advising early- and growth-stage businesses. He joins the firm from Mitchell Sandler where he provided counsel to a wide range of clients on commercial, regulatory, risk, strategy, corporate and governance matters. Arrin also previously served as Associate General Counsel for his law school alma mater, Vanderbilt University. There, he focused his practice on Vanderbilt's technology commercialization center, trademark licensing department, office of sponsored research, athletic department, and innovation and entrepreneurship center.
"Arrin offers our clients a full spectrum of corporate, commercial and intellectual property counsel to take their businesses to the next level," said Hillary Hughes, leader of Foster Garvey's Business & Corporate Finance practice. "His insight from both his law firm and in-house experience is a perfect mix to help our emerging company, established business and sports & entertainment clients position themselves for future growth and success."
Arrin earned his J.D. from Vanderbilt University Law School. He also holds a bachelor's degree in Business Administration, cum laude, from Morehouse College where he concentrated his studies in Accounting.
*Licensed in Tennessee only. Arrin's ability to practice law in Washington, D.C. is on a temporary basis and is subject to (1) a pending application for admission; (2) supervision by his supervising attorney, John Knab; and (3) work related to his employment with Foster Garvey.