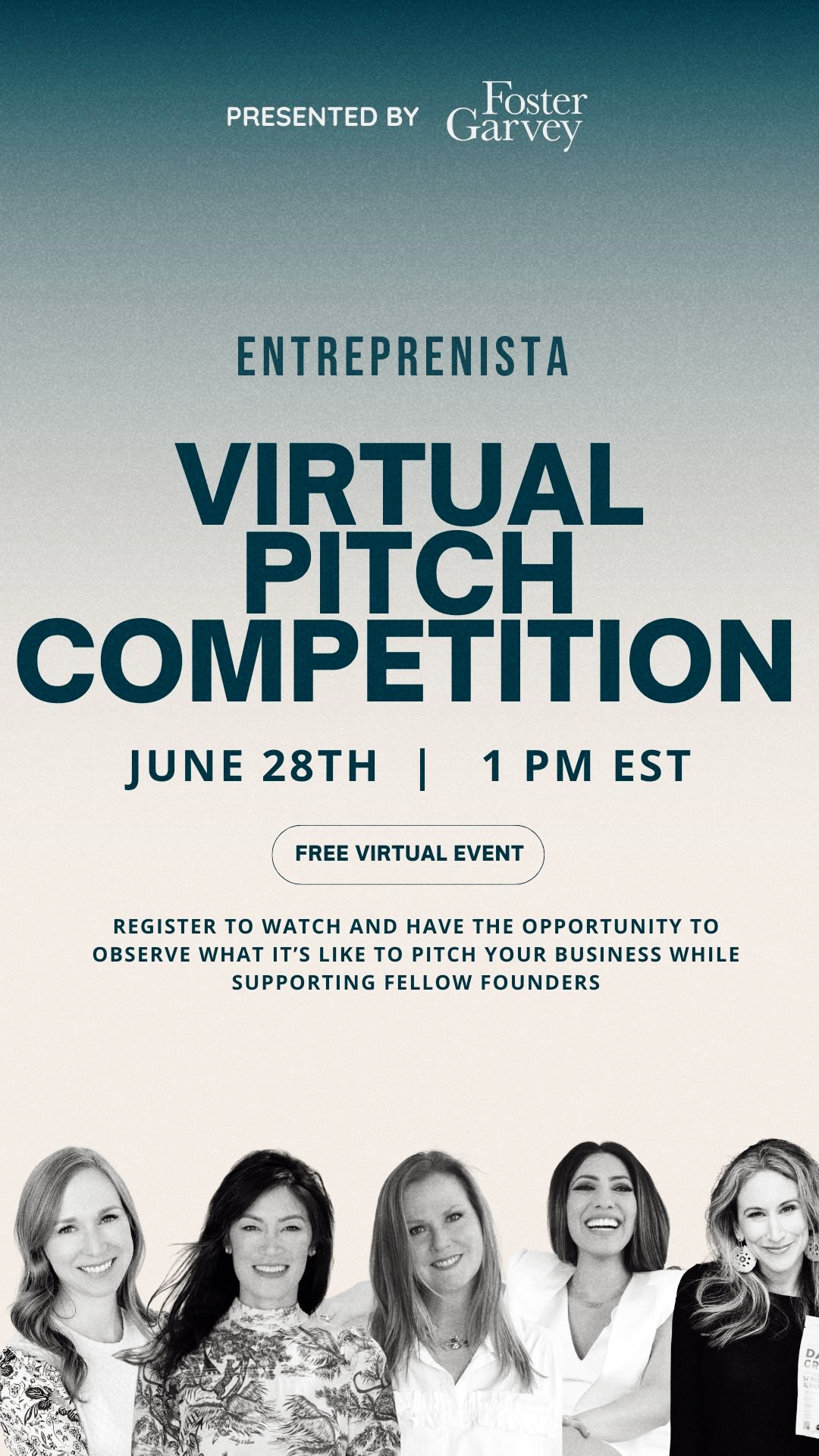 The Entreprenista League is home to the best women-owned businesses around, and now, they're bringing 5 stand-out founders from our community into the spotlight for the Entreprenista Spring 2023 Virtual Pitch Competition.
This competition is an opportunity for founders who are raising capital to pitch their business live in front of a panel of experienced investors and entrepreneurs for a shot at $5,000.
This virtual event is a must-attend for any founders who are currently raising capital, or those who think they might one day.
As an audience member, you'll have the opportunity to observe what it's like to pitch your business while supporting fellow founders. You will get to see five real pitch examples – and hear the questions that VCs and investors ask when evaluating a potential investment. You'll even get a chance to vote for your favorite!
Judges Panel:
Kendra Braken-Ferguson – Founder & CEO, BrainTrust + BrainTrust Founders Studio
Kira Mackenzie Jackson – Investor and Head of Partnerships at Rx3 Growth Partners
Melissa Facchina – General Partner & Co-Founder of Siddhi Capital

RSVP for the Entreprenista Spring Virtual Pitch Competition as we celebrate and support women-owned businesses. Together, we will foster a thriving entrepreneurial community.