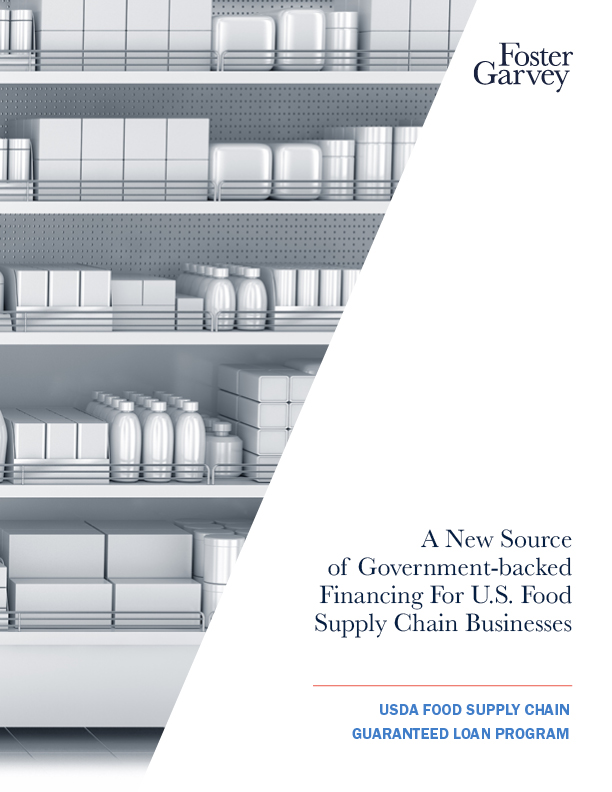 The United States Department of Agriculture (USDA) recently unveiled a new loan program for loans that are guaranteed by the USDA. These US government backed loans should encourage participating lenders to lend more funds — under more competitive loan terms — to companies in the US food industry.
Adopted as part of the USDA's Build Back Better initiative, the Food Supply Chain Guaranteed Loan Program guarantees loans of up to $40 million for qualified lenders. These loans are meant to finance food systems projects, specifically for the start-up or expansion of activities in the middle of the food supply chain. Additionally, the program will support new investments in infrastructure for food aggregation, processing, manufacturing, storage, transportation, wholesaling, and distribution. This will help to increase capacity and create a more resilient, diverse, and secure U.S. food supply chain. Any qualifying business could receive up to $40 million in funding with certain government fees waived and a 40-year term. There may be other incentives depending on the type of business.
Read more about the USDA Food Supply Chain Guaranteed Loan program here.