Date: March 3, 2020
Location: Seattle, WA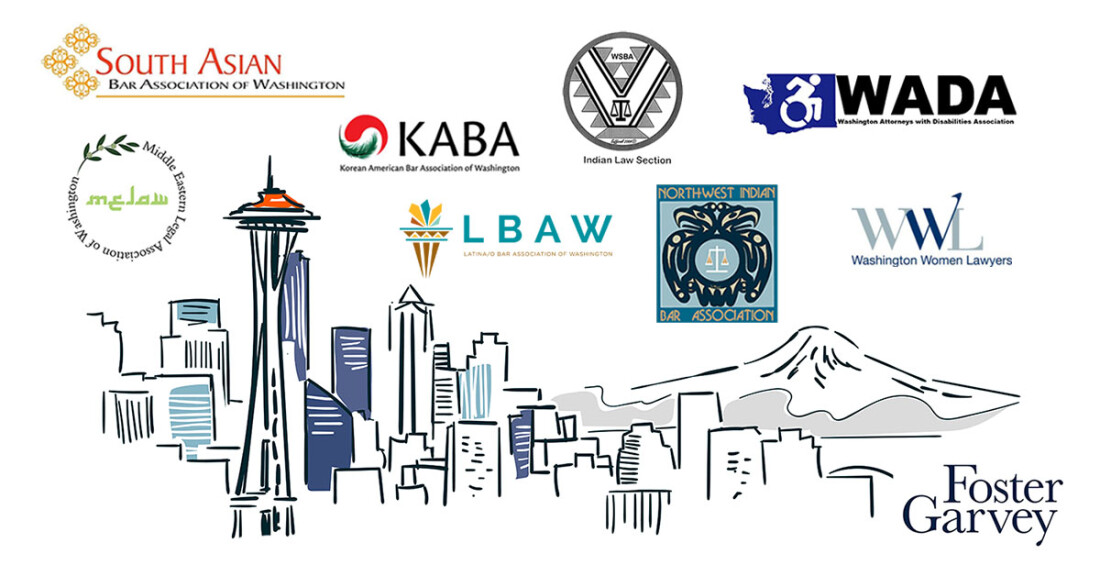 Join the South Asian Bar Association of Washington (SABAW), in partnership with the Middle Eastern Legal Association of Washington, the Northwest Indian Bar Association, the Indian Law Section of the Washington State Bar and the Washington Attorneys with Disabilities Association for this joint Minority Bar Associations 2020 Mentorship Program kick-off event on March 3, 2020, in Seattle!
Tuesday, March 3, 2020, 6:00 p.m.
Foster Garvey PC
1111 Third Avenue, Suite 3000
Seattle, WA 98101
Pre-registration is required. REGISTER NOW
The 2019 Minority Bar Associations' Mentorship Program was full of incredible success stories, and in 2020 an even larger team of minority bar associations aims to pair law students and young lawyers from historically underrepresented groups with mentor attorneys from all walks of life, including allies, to support mentees as they prepare to enter and navigate their legal careers. For mentors and mentees alike, this is a fantastic opportunity to support one another, learn from one another, and meet the movers and shakers of our profession.
Participants will be formally matched, and pairs will create their own agreement regarding discussion topics, meetings and follow-up. The formal program will last through 2020, but the informal relationships will continue beyond.
Contact SABAW's President-Elect, rania.rampersad@gmail.com, with any questions!
Generously sponsored by: Foster Garvey's Opportunity & Progress Council, Foster Garvey's diversity, equity, and inclusion initiative.