Date: May 18, 2017
Location: Portland, OR
Co-hosted by Garvey Schubert Barer, ACT Resources, PLLC, and Mosaic Insurance Alliance.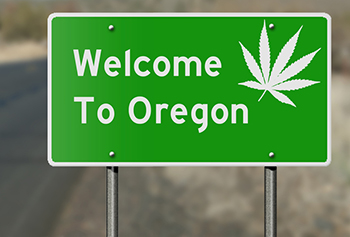 In Oregon's short stint as a recreational state, the dust has not yet settled on its cannabis policies and regulations. This presents some challenges for businesses to stay ahead of the curve. Join us to discuss best practices on regulatory, business and operational issues to promote your company's long-term growth and success.
Growing Up Green: Learning How to Blossom in Oregon's Budding Marketplace will provide information on what every cannabis license holder needs to know, including:
Attracting investors
Employment
Real estate
Insurance
Taxes
Lessons learned from the Washington market
Also, the OLCC's Portland Metro Public Safety Manager will be on hand to discuss regulatory issues and answer your questions.
WHO SHOULD ATTEND. Producers, processors, retailers, and ancillary businesses.
NETWORK. We will round off the day with a happy hour networking reception with some drinks and nosh.
AGENDA:
12:30 – 1:00 pm
Registration
1:00 – 1:05 pm
Welcome / Intro
1:05 – 1:30 pm
Raising Money in Cannabis Businesses: Key Legal Considerations When Seeking Investment
Andy I. Aley | Garvey Schubert Barer
1:30 – 1:55 pm
Employment Priorities for Cannabis Start-Ups
Michael S. Brunet | Garvey Schubert Barer
1:55 – 2:20 pm
Key Considerations When Buying, Selling and Leasing Real Estate for Cannabis Use
Joseph W. West | Garvey Schubert Barer
2:20 – 2:30 pm
Break
2:30 – 2:55 pm
Tax & Business Strategies
Dani Espinda | ACT Resources, PLLC
2:55 – 3:20 pm
Cannabis Business Insurance: Reducing the "Green" Surcharge!
Norm Ives | Mosaic Insurance Alliance, LLC
3:20 – 4:20 pm
Marijuana Compliance Updates
Shannon Hoffeditz | Oregon Liquor Control Commission
4:20 – 6:00 pm
Networking Social
Program moderated by Emily Harris Gant.
For any questions, please contact Paul Matulac at pmatulac@gsblaw.com.
Related Services
Register Now
RSVP to Paul Matulac at pmatulac@gsblaw.com by May 15.
Date & Time
Thurs. May 18, 2017
Registration: 12:30 - 1:00 pm
Program: 1:00 - 4:20 pm (followed by a hosted networking social)
Location
Two World Trade Center (Mezzanine Room 3/4)
25 SW Salmon Street
Portland, OR 97204