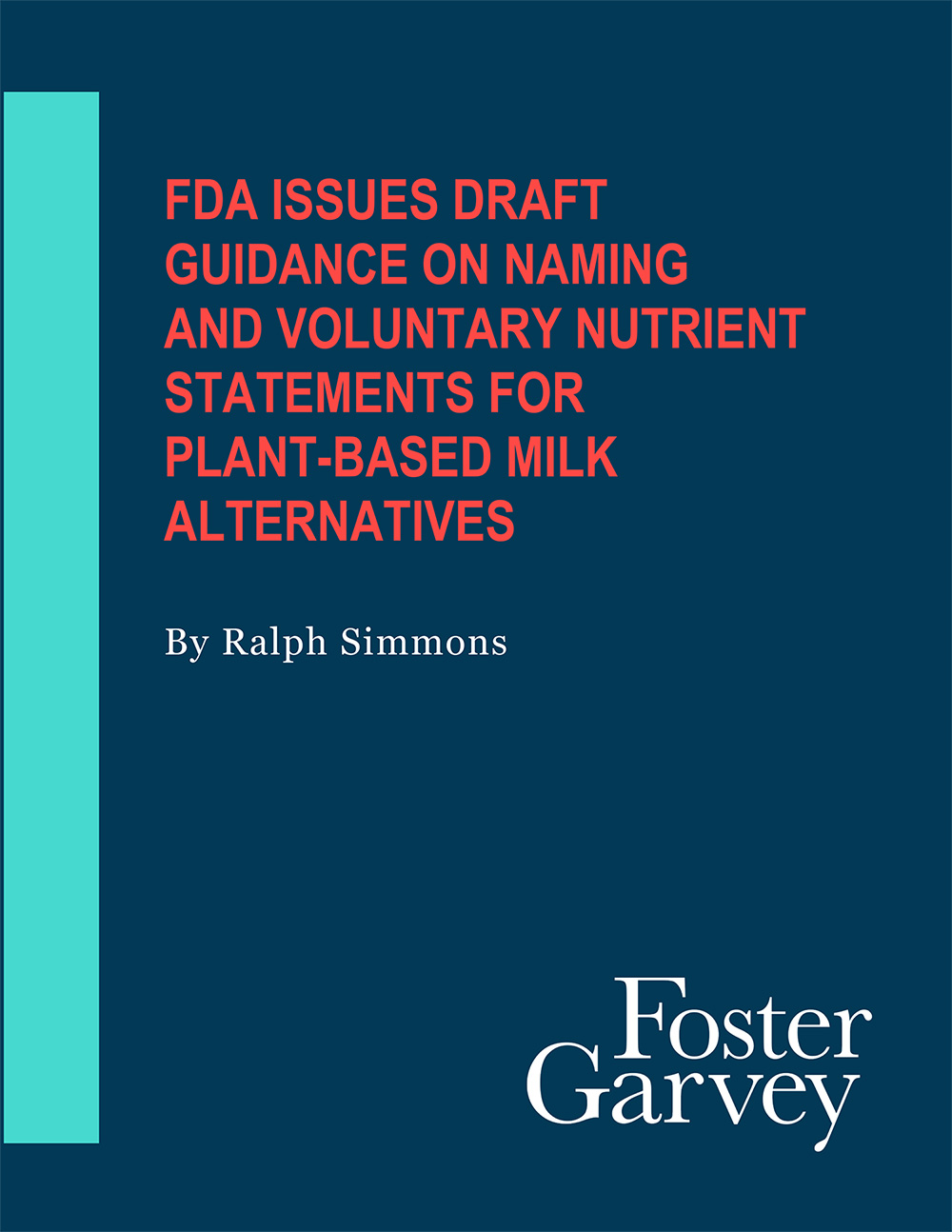 On February 23, 2023, the Food and Drug Administration (FDA) announced the issuance of a draft guidance document entitled "Labeling of Plant-Based Milk Alternatives and Voluntary Nutrient Statements: Guidance for Industry." FDA is requesting public comment by April 24, 2023 (although FDA guidance documents are open for public comment at any time, submission of comments by April 24 assures that the comments will be considered prior to issuance of "final guidance"). Comments may be submitted electronically at https://www.regulations.gov, or in paper form sent to Dockets Management Staff (HFA-305), Food and Drug Administration, 5630 Fishers Lane, Room 1061, Rockville, MD 20852. Comments must reference the docket number – FDA-2023-D-0451.
As with all FDA guidance documents, these are only recommendations by the Agency, not rules. In accordance with FDA's Good Guidance Practices Regulation, 21 CFR § 10.115, guidance, even when final, "does not establish any rights for any person and is not binding on FDA or the public."
Read more about guidance on naming and voluntary nutrient statements for plant-based milk alternatives here.