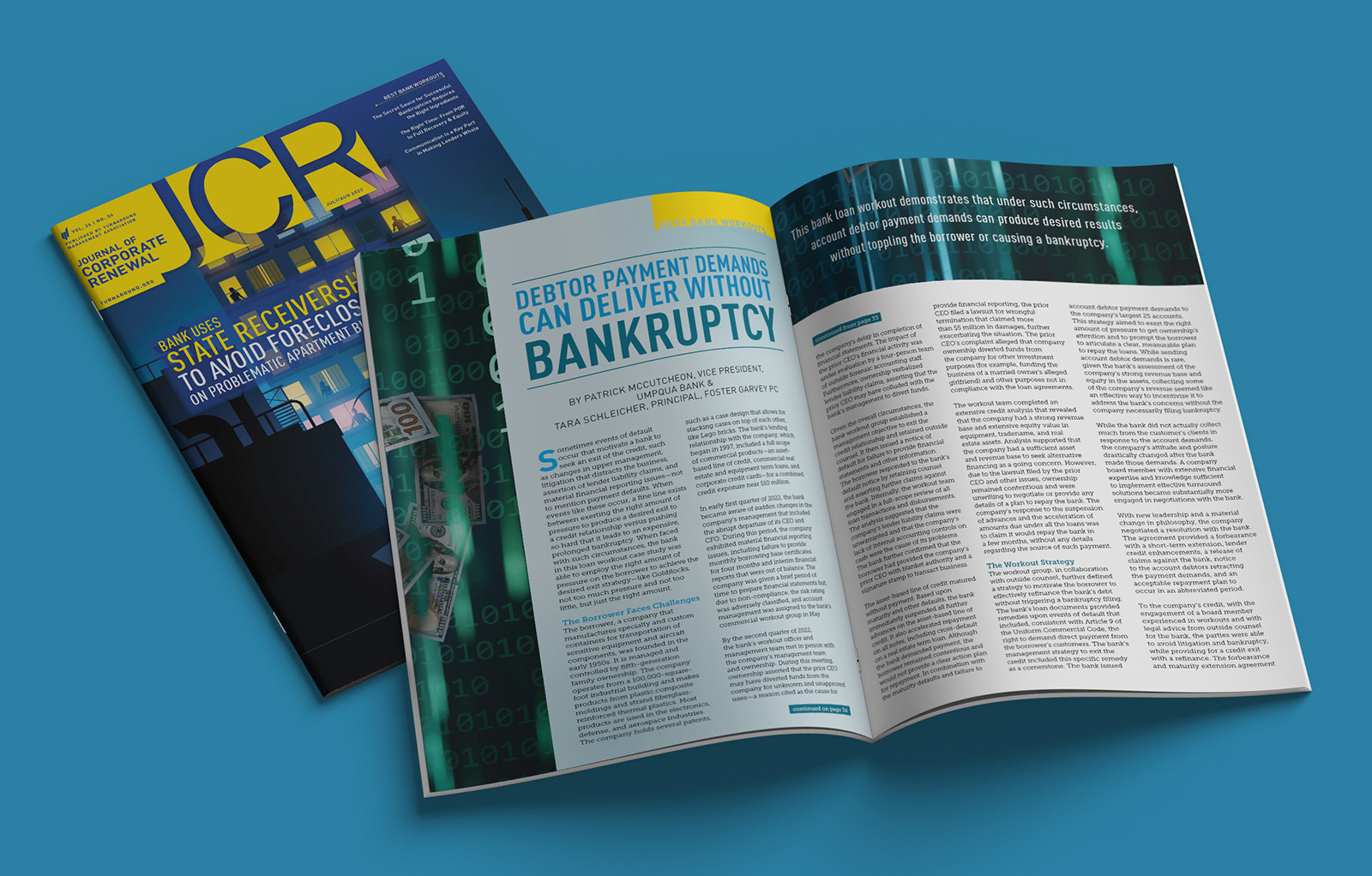 Foster Garvey's Tara Schleicher has recently co-authored an article titled "Debtor Payment Demands Can Deliver Without Bankruptcy" for the Journal of Corporate Renewal (JCR), the official publication of the Turnaround Management Association (TMA). The article was written in collaboration with Patrick McCutcheon, Vice President at Umpqua Bank.
The article explores scenarios in which events of default prompt a bank to seek an exit from credit relationships. It examines the delicate balance between applying the right amount of pressure on borrowers to achieve a desired exit strategy without resorting to expensive and prolonged bankruptcies. A case study presented in the article illustrates how the bank effectively utilized pressure on the borrower to achieve the desired outcome, mirroring the "Goldilocks" principle of finding the right balance.
You can view the full article on your desktop or by downloading the JCR app on Apple or Android devices.