Foster Garvey Newsroom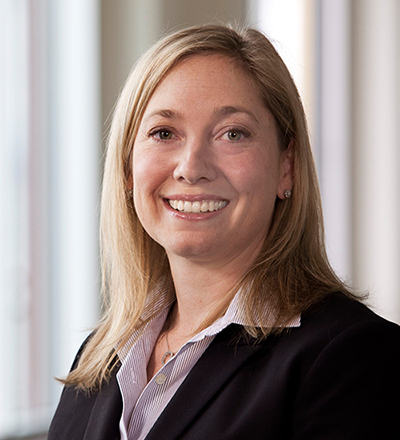 Foster Garvey is pleased to welcome Rochelle Haller, who joins the firm's Trusts, Estates & Charitable Organizations practice as a Principal in the Seattle office. She adds breadth and depth of estate planning capabilities drawing from her years of experience working at leading private wealth management firms, regional law firms and boutique estate planning firms.
Rochelle will focus her practice on representing high-net-worth individuals, business executives and family-owned and closely held businesses in all aspects of sophisticated estate planning, including tax planning, probate and trust administration. Serving as a trusted advisor, she collaborates closely with her clients and their financial advisors on complex estate, trust and charitable giving matters. She also advises on prenuptial and postnuptial planning, family-owned business succession planning for high-net-worth individuals, including athletes and entertainers. Rochelle's private wealth management experience enables her to design and manage customized long-term financial planning strategies and provide a holistic approach aimed at mitigating risks and achieving her clients 'goals.
"Rochelle's background and, in particular, her experience advising family-owned and closely held businesses, will be tremendous assets for our team. We are looking forward to having her work closely with our clients as a trusted advisor, applying innovative estate planning techniques and thoughtful solutions," said Christine Brown, Chair of Foster Garvey's Trusts, Estates & Charitable Organizations practice.
Rochelle is a Fellow of The American College of Trust and Estate Counsel (ACTEC), a prestigious professional association of approximately 2,500 trust and estate attorneys worldwide elected to membership through a rigorous peer review process. She also serves on the Legislative Committee of the Washington State Bar Association's Real Property, Probate and Trust Section and has been involved with several other bar association committees. Rochelle has also been a frequent speaker and has written several articles on estate planning for digital assets.
Rochelle previously worked at Foster Garvey legacy firm Garvey Schubert Barer, co-chairing its Family-Owned and Closely Held Business group before becoming a Senior Wealth and Planning Strategist at UBS Financial Services, Inc., and later a Senior Director at Parcion Private Wealth.
Rochelle received her J.D., cum laude, at New York Law School, and her B.S. at Washington State University.