Foster Garvey Newsroom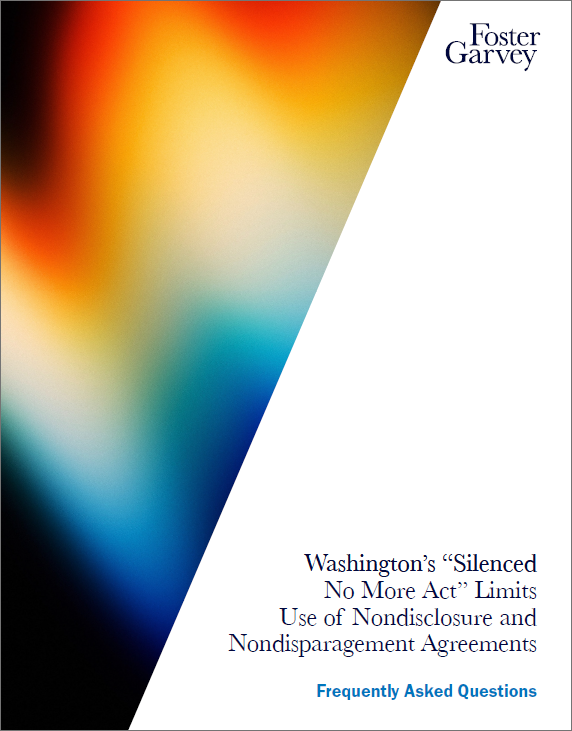 On June 9, 2022, Washington state's Silenced No More Act took effect. The Act affects all employers entering into employment and settlement agreements with Washington employees, limiting the topics that can be included in nondisclosure or nondisparagement provisions in these agreements. The Act makes Washington the only state other than California to limit nondisclosure and nondisparagement provisions so significantly.
In this Labor, Employment & Immigration Legal Alert, get answers to the key questions about the Act that are on the minds of many Washington employers and find out what needs to be done in order to ensure compliance now and avoid future penalties.
Download a copy of this Legal Alert and FAQ sheet.